This show was quite literally one of my top 3 favorite runways from this fashion season! I always love Alexander's casual chic aesthetic featuring very classic streetwear pieces that anyone can work without having to worry about appearing too flamboyant or veering too far out of their comfort zone. The theme for his early Spring '19 Ready-to-Wear was "Immigrant Americana" a cool twist on what it means to be "American", full of lots of biker leather, denim jeans and outerwear, studded black booties, the coolest of red and black bandanas, and tons of edgy statement accessories that replicated the metallic material of motorcycle parts. As someone who loves to play with casual wear and throw in an edgy or sophisticated accessory or two, this show was made for someone like me, who's fashion mood fluctuates between soft and bohemian or trendy, tomboy depending on the day. I also loved that Alexander Wang utilized his platform as an esteemed fashion designer to make a personal statement regarding his parents' tumultuous journey as a young, struggling immigrant couple attempting to assimilate into America's complex culture, learning the societal rules, and raise their children in a land foreign to them. Alexander's father made his very first appearance at one of Wang's runways to witness his son's heartfelt tribute to honor the tenacity of immigrants, and Wang also sought to feature his own experience of what America meant to him, "infusing it with pop culture Americana references that I grew up with like American football, motorcycle Harley Davidson culture, and rock 'n' roll music.". He never lost sight of the rich Chinese culture he came from, by giving a show rich with pacific islander representation, Chinoiserie motifs, and clever use of "Made in China" tags. The show bled red, white, and blue with stars and stripes making their way to each and every look in some way, shape, or form, even …facepaint! It definitely represented what it means to be an American in the world's melting pot.
Hugs and Kisses!
My favorite looks:
SheekChic Queen of the night: Bella Hadid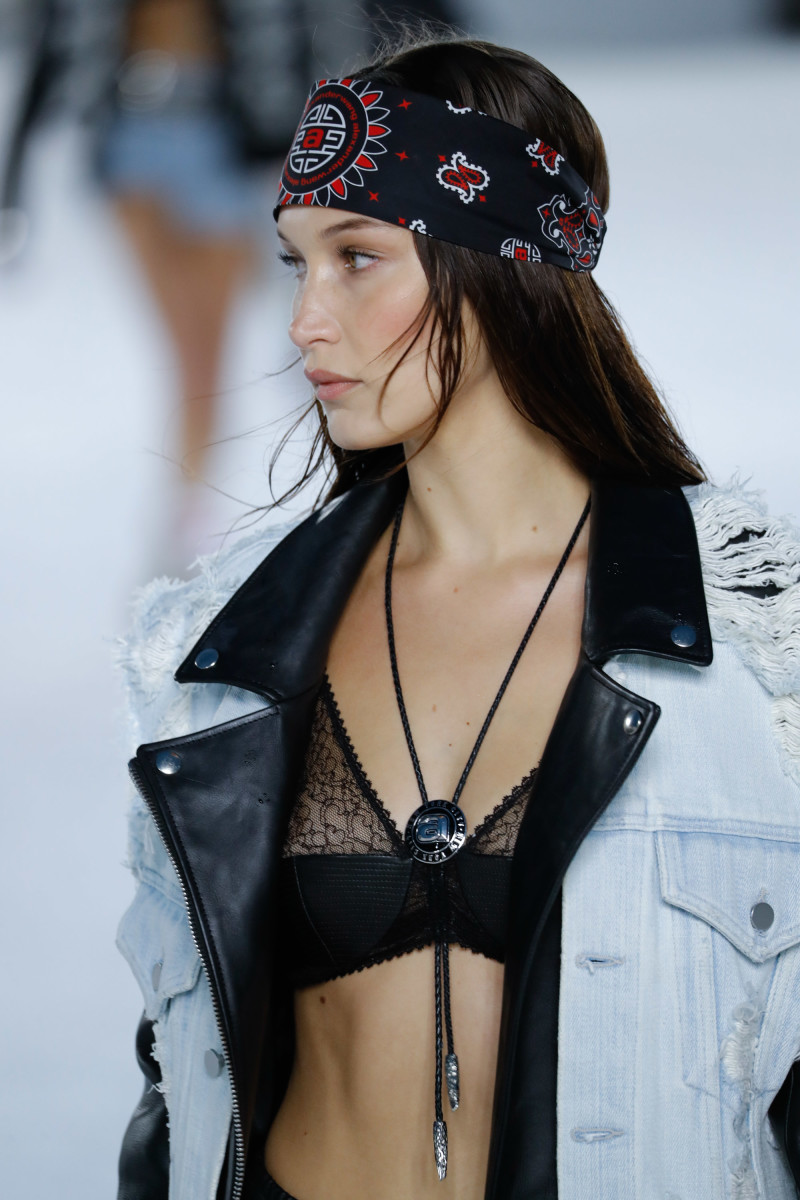 Full-length photo of this streetwear masterpiece: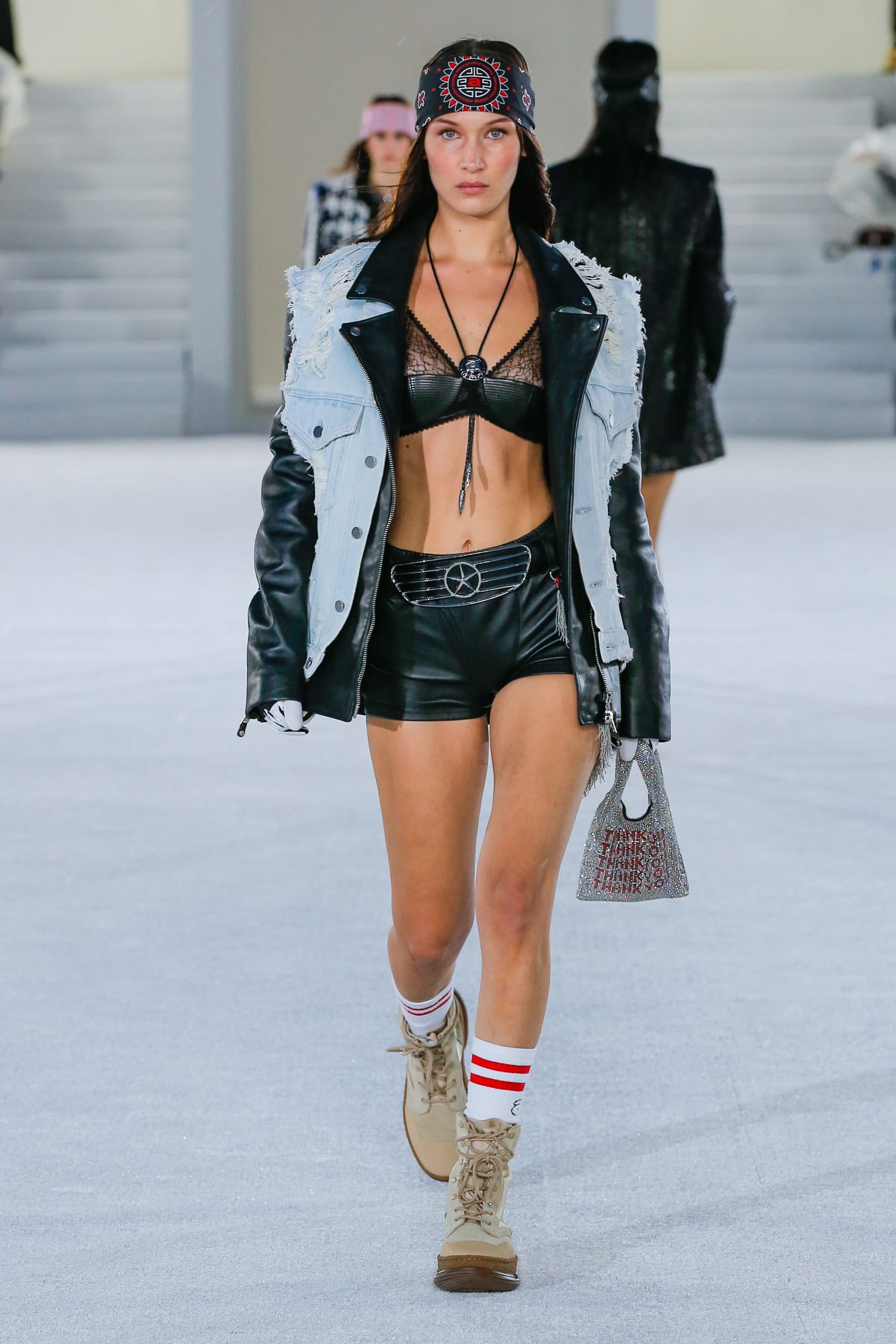 Image by Dan Lecca
I truly believe this show was made for Bella, as she was a true natural decked out in chic biker attire, which accentuated her edgy effortlessness in a way I could've never imagined. By far, my favorite look, I especially want that beautiful necklace and denim/leather jacket in my closet.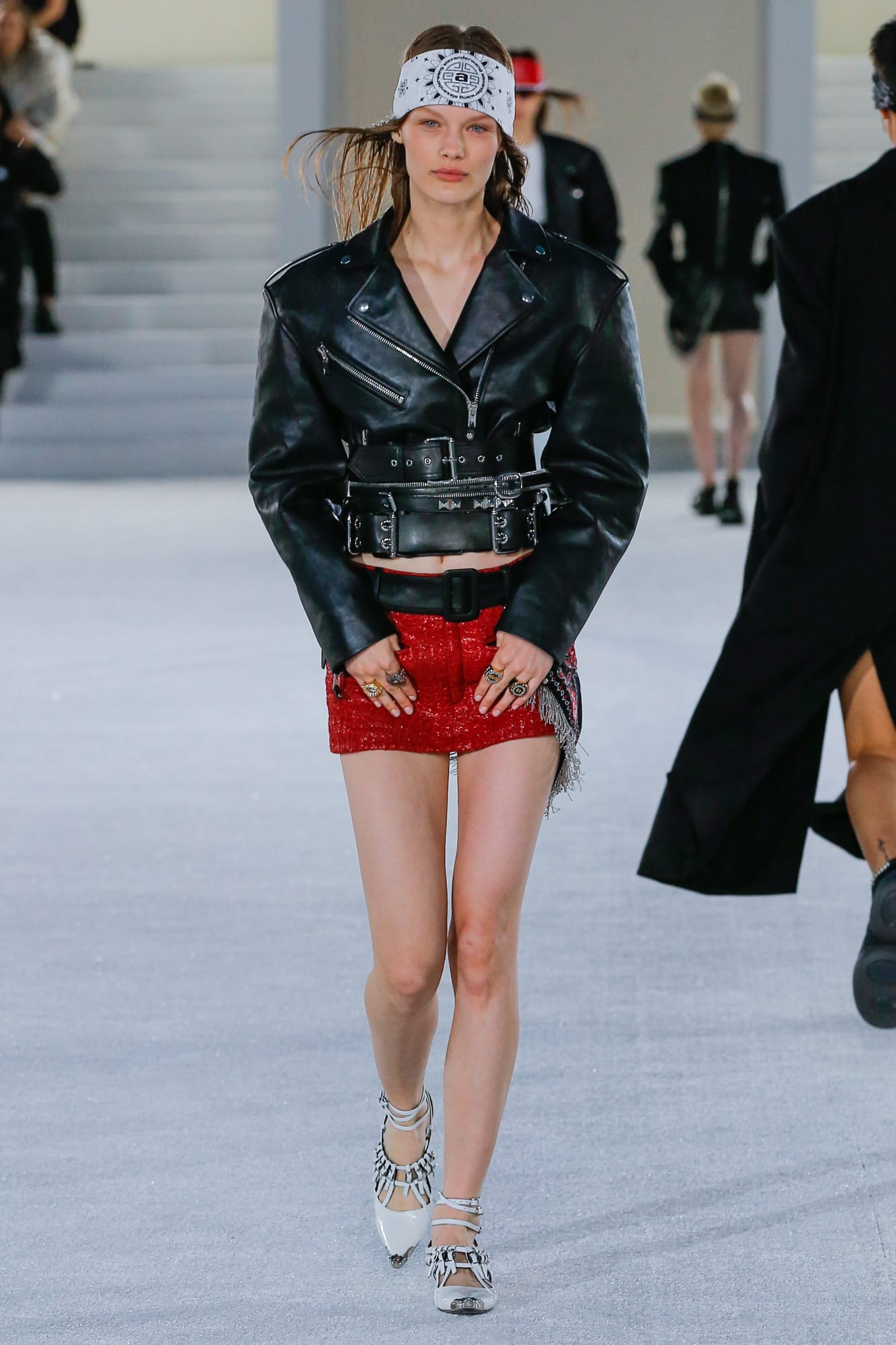 Image by: Dan Lecca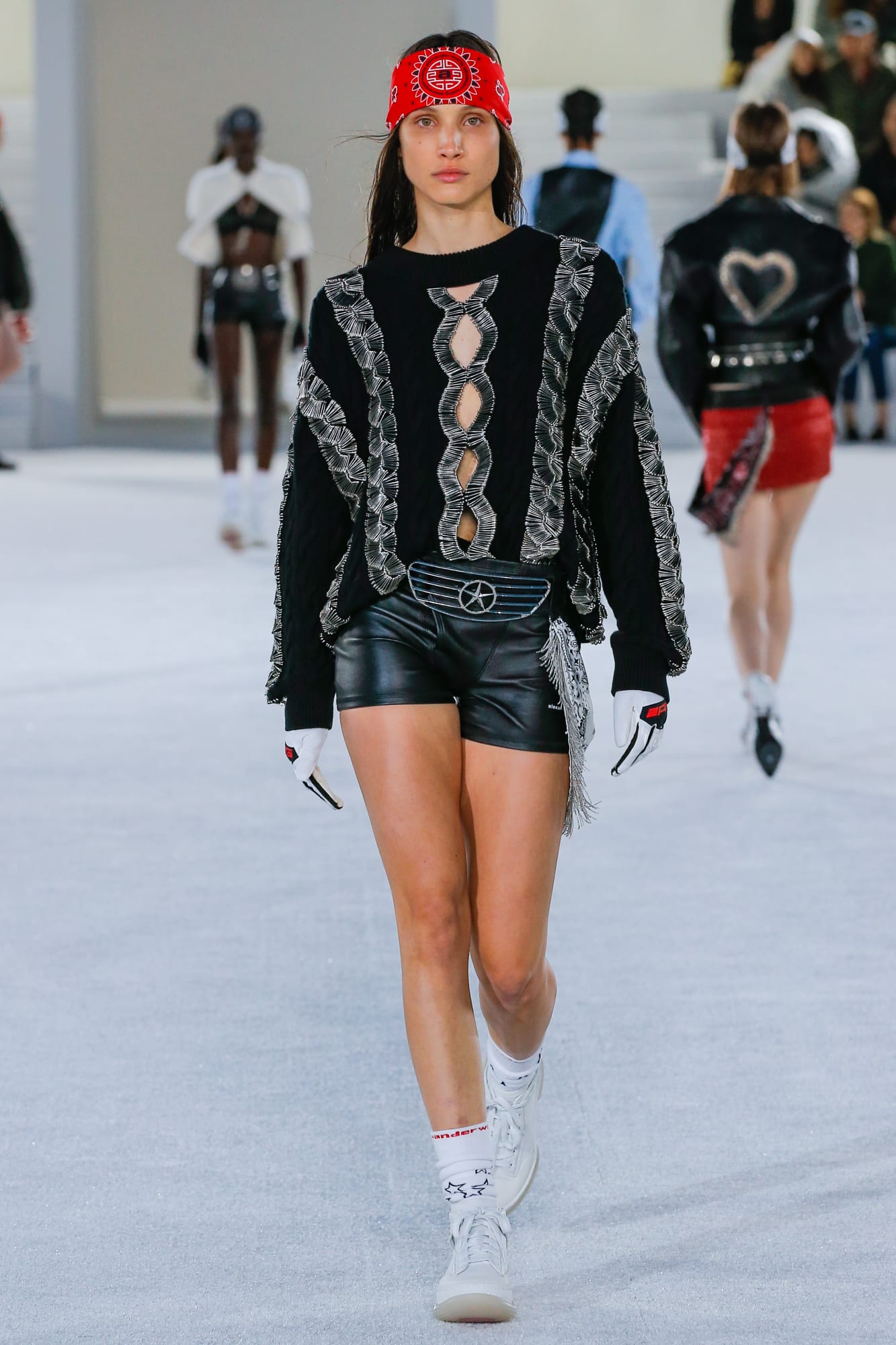 Image by: Dan Lecca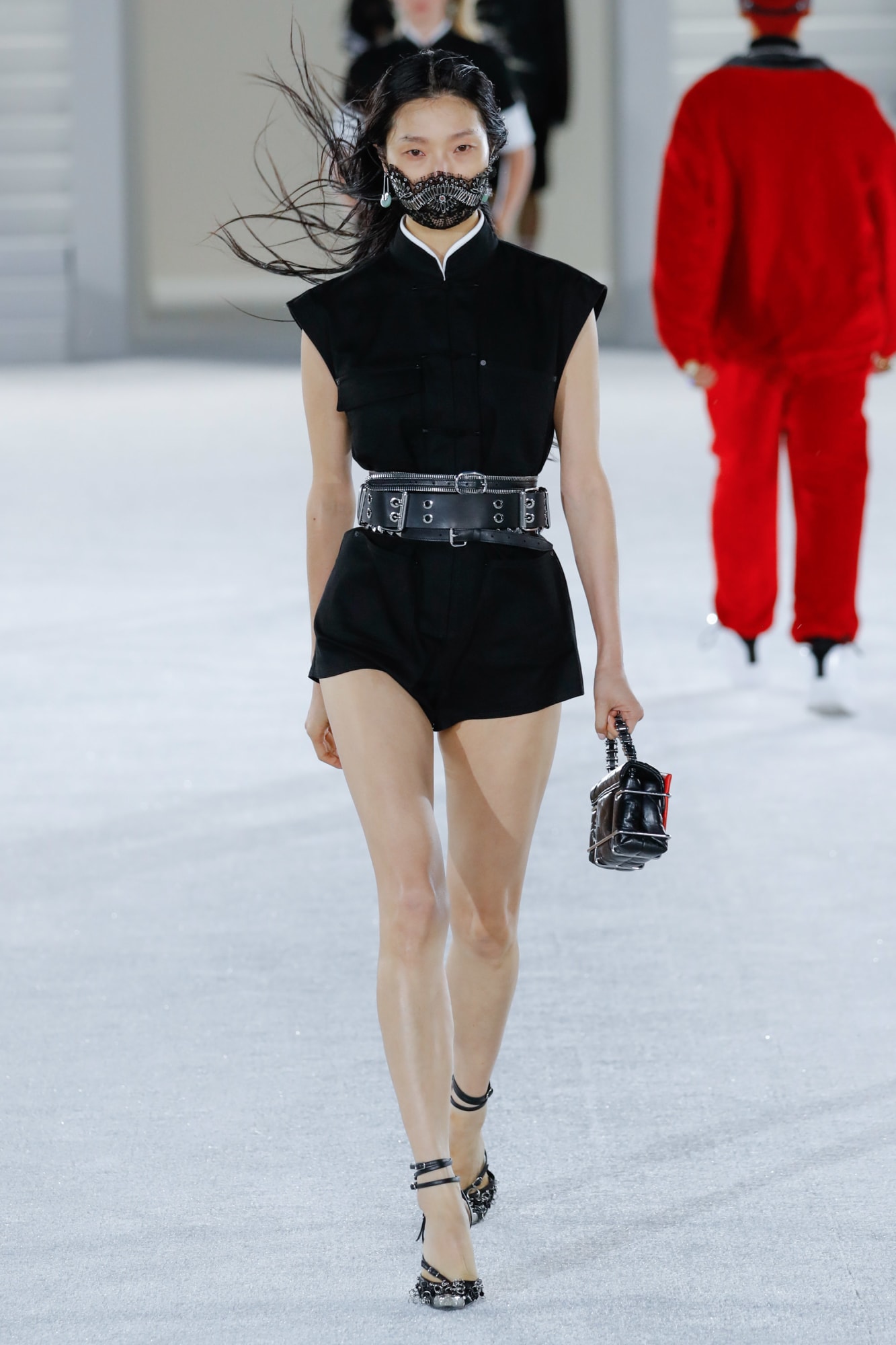 Image by: Dan Lecca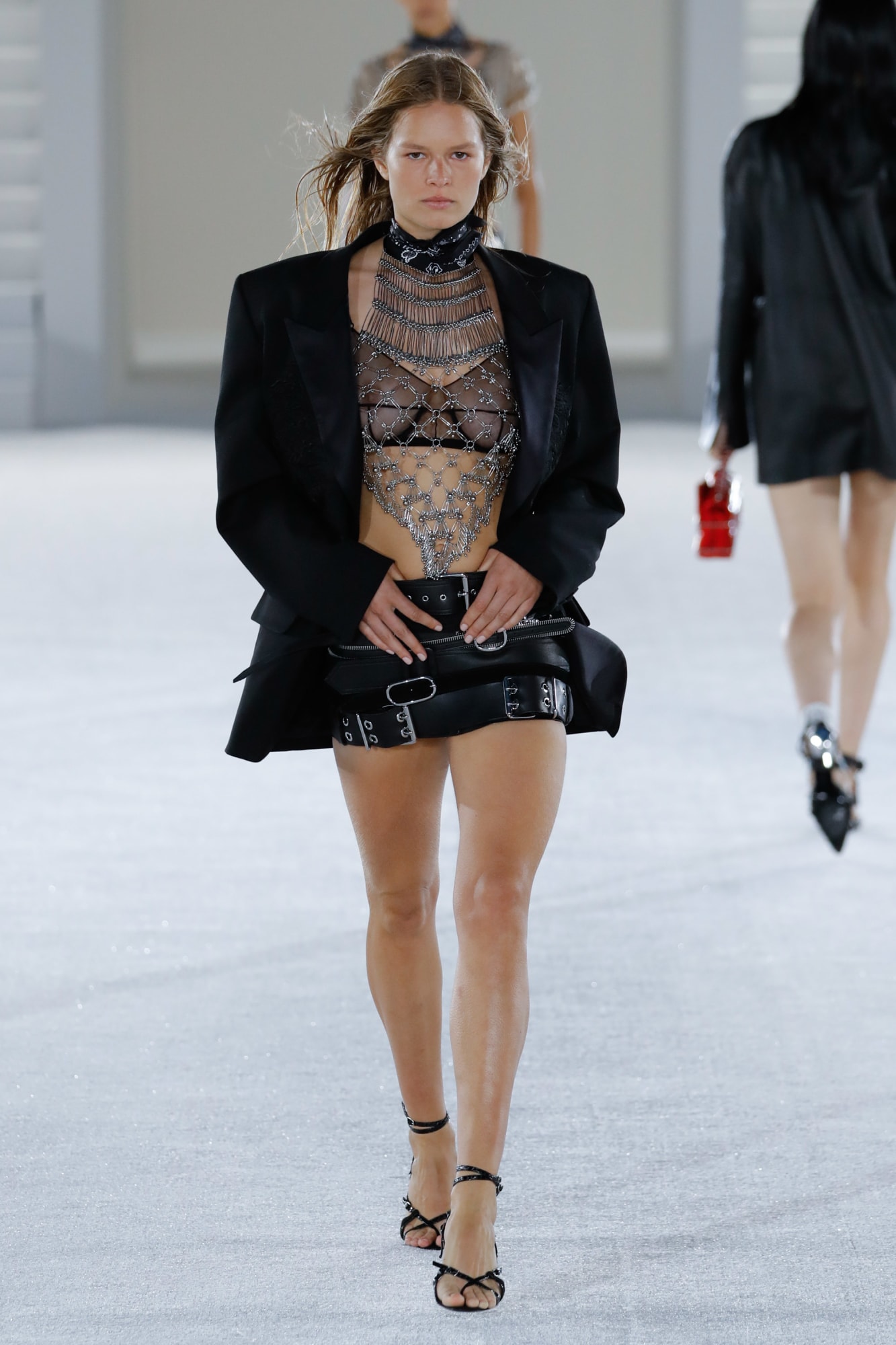 Image by: Dan Lecca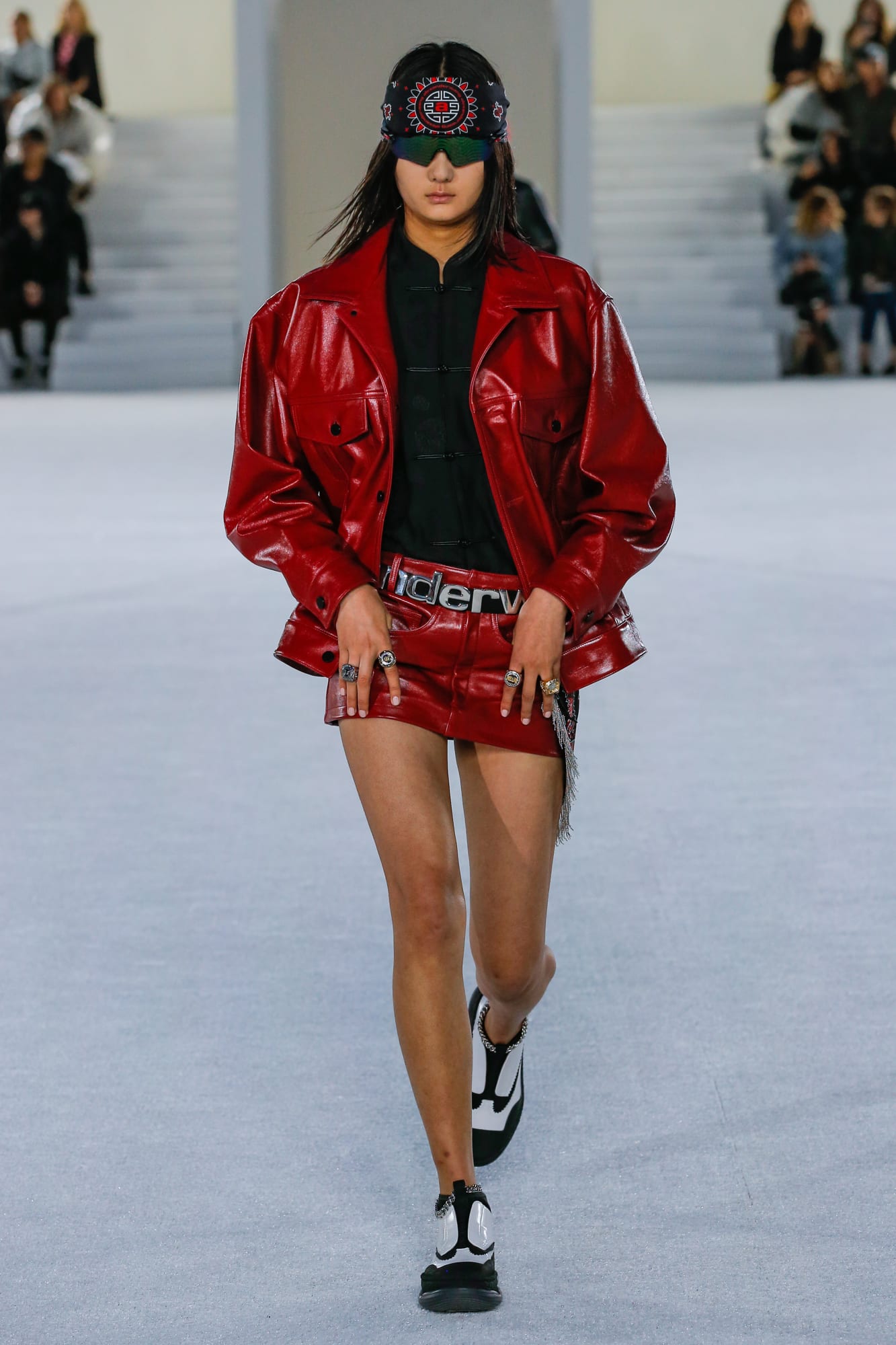 Image by: Dan Lecca
Images sourced from:https://fashionista.com/2018/06/alexander-wang-collection-1-runway-review
The question of the day:
What did you think about the biker attire on the runway?